Experiential Learning Workshops
INDOOR & OUTDOOR ACTIVITIES
Your employees will have an unforgettable experience which is tailored to your specific needs
Browse some of our activities:
Learning is an experience
Ksharim provides your employees with a unique experience
Ksharim – Learning is an experience
Ksharim operates outdoor and indoor experiential learning activities for companies and organizations in Israel and throughout the world with experience
managing workshops in North America, Europe and the Far East.
Ksharim was founded my Izhar Arad in 2005. Our professional team cconsists of people from a variety of fields and backgrounds including behavioral scientists, practical management on various levels in businesses, outdoor training facilitators and field personnel

Ksharim's workshops focus on: leadership, interpersonal communication, employee motivation, management styles, creativity, planning vs execution, internal and external organizational collaboration...and all this through enjoyable team building activities.
We collaborate with various organizational consultancy firms and our programs constitute an integral part of their long term customer planning.


Our team of instructors have considerable training and experience in running activities and workshops independently or together with an organizational consultant.

We, at Ksharim, believe that team building and enjoyable activities are most effective when combined with personal and group experiences that will leave a lasting impression.
We have developed unique programs and activities to enable participants to gain the most from their experiences.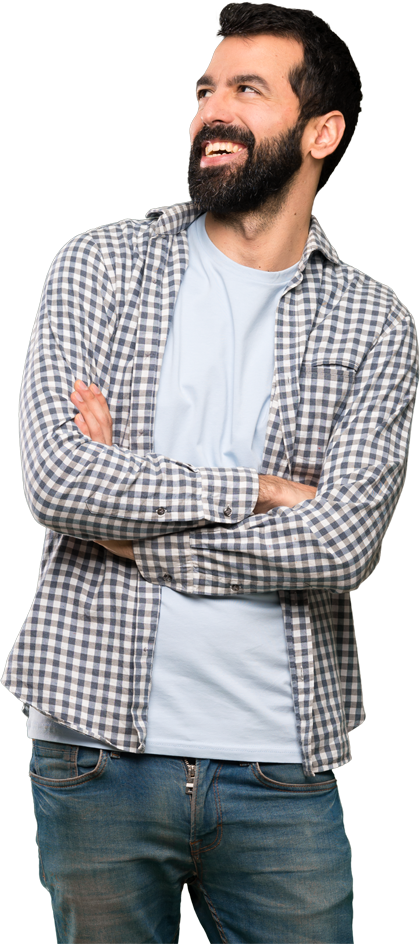 Experience something unique
A challenging learning experience for companies and organizations that will facilitate positive change
YOU NEED US
We will take your employees on a meaningful and fun journey that they will never forget!
Send us your details now and let's connect

Ksharim ODT Specialists
6 Great Reasons to work with us
01

Experience
Established in 2005, we have conducted hundreds of activities over the years. Our staff is experienced, professional and attentive and we adhere to strict codes of conduct and safety regulations.
02
We Care
Everyone and everything is important to us. We are well aware that what may be a minor detail to someone may be very significant to another. You are important and we listen.
03
Location
The location of the activity can be adjusted according to your convenience. The activities can be held in any suitable venue, be that on a field or in an air-conditioned hall, in Israel or abroad. (We have worked in India, the USA, Turkey, China, Thailand etc.).
04
OVER ALL
We can take care of everything! Meals, transport, coordination, accommodation and anything else that may rob you of valuable time.
05
Group size flexibility
Our group activities cater for a wide range of sizes and requirements, from 6 participants to literally hundreds at a time (We have even facilitated an activity for 800 people in five different sites concurrently).
06
Professionalism
At Ksharim we are focused on tailoring the activities according to what is important to you. We invest time in fully understanding your goals and paying attention to all the concerns that may arise and providing solutions.

Workshops and other great learning experiences
We are Ksharim
We will make sure your employees have a memorable and exciting day | Hurry and leave us your details
Experiential and Teambuilding Workshops
Our photo gallery
Ksharim offers indoor and outdoor experiential learning activities for companies and organizations in Israel and abroad including the US, Europe, Asia and the Far East. Ksharim provides a wide variety of activities at different venues around Israel that are individually tailored to the customer's needs.
Read our customer recommendations!
My recommendation:
It was great event!
I loved the team spirit and chance I got to know each one of the lead team better. I'm sure it will improve the "real work" interaction between us
Thanks to the organizers
Qualcomm Group Manager
My recommendation:
From our perspective and the feedbacks we got from the participants, the activities contributed to the integration of the team and supported the process of setting strategies and more. It was very fruitful and enjoyable...
G.N
Numonyx
My recommendation:
The workshop was simply amazing, and was better than any expectation that we had. We arrived with high expectations, following fantastic recommendations that we received from two consultants who work with the organization: Ronit Drori (who introduced us) and Gali Ben Shalom (who has known of your work for many years). The experience that we experienced during the workshop was important and fruitful.
I will be happy to recommend you to any organization, and also to continue to use your services in the future.
O.Z.
B'Terem Organization for the Safety of Children
My recommendation:
It was excellent. Itay was great. We enjoyed the content and the pampering. Thank you for everything,
G.
Union Bank
My recommendation:
I must thank you again and let you know that it was simply wonderful, invaluable and in particular professional.
D.
"Maxima"
My recommendation:
I was surprisingly impressed by the method. Over and above the method, Izhar's facilitation was wonderful, we could learn in practice how the term "enabling" indeed enables so much from so many and in such a short time.
Another question – can we get from Izhar some more "insights" about us as a group and as individuals, what in his opinion do we need to improve, etc.
L.A
VP Research and Policy, B'Terem Organization for the Safety of Children
My recommendation:
I just wanted you to know that there were excellent feedbacks from the workshop at Maxima. At the end of the day the people reported on a significant and enjoyable experience and positive echoes were heard throughout the entire organization about the workshop.
The second session is already waiting... Have a great day!
N.
Maxima
My recommendation:
The overall organization of the day was of a high standard, taking into consideration all the details, and caused the day to be utilized in full and achieve the objective – and for this we thank you.
T.V.
Comverse MIS Testing Section
My recommendation:
There is no doubt that each participant and the entire organization "gained" something from this activity day – as far as we are concerned the objective was achieved.
E.M
Human Resources Manager AVT
Experiential and Teambuilding Workshops
Join our list of satisfied clients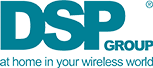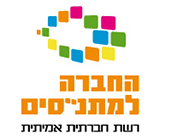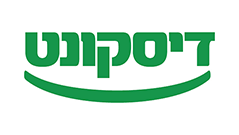 Terem Managers
We thank you and all the managers and people responsible who initiated, donated, and volunteered for this community project for children's clubs and a day center for the elderly in Nazareth. Our appreciation and respect for all the work done in these facilities and for the generous donations that delighted the children and employees alike. We wish you fruitful and successful work in the future and we hope to continue our partnership.
Microsoft – STU Division
Dear Izhar, good morning. Thank you very much. To this day people are still talking about you in the hallways of Microsoft. We really enjoyed it! I am sure that we will continue to use your services in the future. Good day, Almog
Director of the Certification Course, Training Division - Ministry of Foreign Affairs
I would like to thank you and Itai for an interesting, fascinating, instructive and, above all, fun and routine-breaking workshop that we were privileged to experience under your guidance and instruction. Congratulations and good luck for the future.
Human Resources Service Manager - King International
Thank you, Itai, for the ODT activities. I got great feedback from the managers. We all really enjoyed them and found them really instructive. Hopefully, we'll take the opportunity to discuss the strengths, challenges, and lessons discovered through the activities. Esther Hertz
Optimum Consulting Company
I wanted you to know that there was excellent feedback from the workshop at Maxima. In the summary of the day people reported that they had a meaningful and enjoyable experience and had excellent things to say about the workshop and your organization. Round B is already in the cards ... Have a wonderful day.
MIS Testing Section Comverse
On behalf of the MIS Testing Section, Comverse, I would like to thank you for a successful and fruitful teambuilding day organized by you. The tasks were fun, challenging, solidifying and instructive. The guides were professional and pleasant and created a great atmosphere. The overall organization of the day was excellent and thought given to all the details which contributed to achieving all the goals set out, and for that we are grateful.
Bertelsmann Stiftung
I would like to sincerely thank you for leading the Outdoor Training so exceptionally well with the participants of the German-Israeli Young Leaders Exchange. The feedback of the participants was all positive. The lessons learned during the ODT will impact our young leaders surely also after the end of the module. It might even help them become better leaders, taking a second before jumping to conclusions and letting other voices be heard to achieve better results. You managed the whole learning process exceptionally well. Let me also thank you personally for adapting to our wishes and for creating the space for deep and meaningful learning experiences. I wish you all the best and I am looking forward talking to you again soon! Warmly, Dr. Markus Gick, Senior Project Manager - Programm Lebendige Werte
National Insurance Institute (Bituach Leumi)
Greetings Izhar, I find it a pleasant duty to thank you and your brother (with or without quotation marks) and the Ksharim team, for the instructive workshop you gave to the employees of the Legal Bureau of the National Insurance Institute. The challenging game required most of the participants in the seminar, to be involved actively and vigorously, which is not an easy feat. The efficient organization of the game, despite the large number of participants, and the difficulties of the place and the poor air conditioning, did not leave spectators silent on the side. On the contrary, most of the employees were happy to participate, responded to the challenge, and were directly exposed to insights and messages. I was happy to find quick and relevant links to the topics on the agenda, during the seminars and during the game, and even more so that I heard a great conversation between the employees regarding the insights to be learned from the game and its results. There is no doubt in my heart that your professionalism and early assessments, combined with your friendliness and the pleasant processes, contributed a lot to the success. It was obvious that you yourself enjoyed the activity and this contributed to its success! Thank you very much, and of course we will be happy to recommend you! Regards, Amos Rosenzweig Adv. Legal Adviser
The Open University
Thanks for a fun day waiting and also the learning. You met expectations and even exceeded them. The responses we received were amazing and the whole team enjoyed and came back with many experiences and talked about the amazing scenery of nature and delicious and enjoyable food. So thank you again. Anat Gur Operations and Projects Manager External Studies Program
Maccabi
First of all a huge thank you for the last two OTDs - they were great! Glad we get to work together - as you can see I never forget a good man. Thanks, Adi Wilensky Training and Organizational Development
HR Manager - AVT
Beyond the pleasure of the day (which was clear to us that this was an integral part of the day) the goal for the teambuilding was learning - and indeed there was learning. The tokens went down slowly but surely as well as the insights. Also it was clear that there was a professional and experienced process of how to reach and the goal and manage all the group dynamics. The procedure used to process the activity that allowed the group to come together and think was extremely significant. Izhar was able to navigate the group, reflect and give feedback, ask the right questions and give lots of food for thought to each participant. There is no doubt that each of the participants "received" something from this day of activity as well as the entire organization - for us the goal was achieved.
Qualcomm
I loved the team spirit and the chance I got to know each one of the lead team better. I'm sure it will improve the "real work" interaction between us. Thanks to the organizers. Group Manager
B'Terem Organization
As I told you orally at the end of the activity, the workshop was just amazing, surpassing any expectation we had. We arrived with very high expectations due to outstanding recommendations we received from two consultants who work with the organization. The experience we had during the workshop was very important and fulfilling. Our team is a strong team who knows how to work together, and has known each other for years. It is not easy to facilitate activities with us but your personality, skills and the way you work, directly contributed to the success of the activity. The workshop opened up the group in general and each person took away something valuable that can be practiced in order to be more successful. It also increased the motivation to engage in these topics. I would be happy to recommend you to any organization, and continue to use your services in the future.