Experiential Learning Workshops
INDOOR & OUTDOOR ACTIVITIES
Your employees will have an unforgettable experience which is tailored to your specific needs
Browse our activities:
Our Activities:
Learning is an experience
Ksharim provides your employees with a unique experience
Ksharim – Learning is an experience
Ksharim operates outdoor and indoor experiential learning activities for companies and organizations in Israel and throughout the world with experience
managing workshops in North America, Europe and the Far East.
Ksharim was founded my Izhar Arad in 2005. Our professional team cconsists of people from a variety of fields and backgrounds including behavioral scientists, practical management on various levels in businesses, outdoor training facilitators and field personnel

Ksharim's workshops focus on: leadership, interpersonal communication, employee motivation, management styles, creativity, planning vs execution, internal and external organizational collaboration...and all this through enjoyable team building activities.
We collaborate with various organizational consultancy firms and our programs constitute an integral part of their long term customer planning.


Our team of instructors have considerable training and experience in running activities and workshops independently or together with an organizational consultant.

We, at Ksharim, believe that team building and enjoyable activities are most effective when combined with personal and group experiences that will leave a lasting impression.
We have developed unique programs and activities to enable participants to gain the most from their experiences.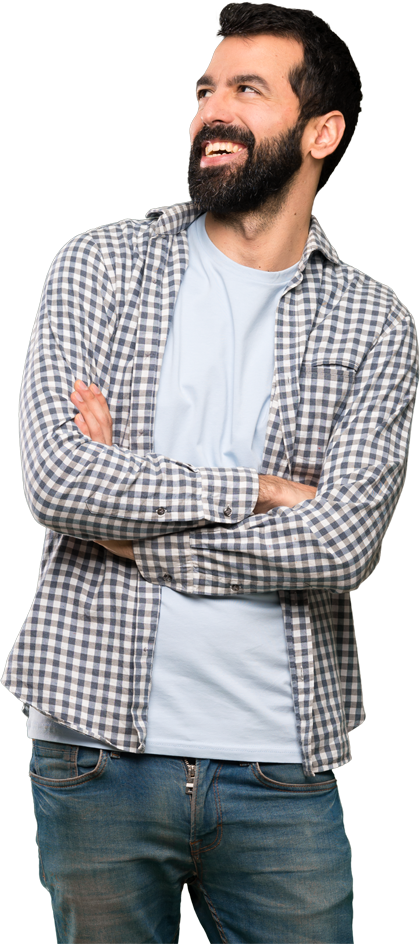 Experience something unique
A challenging learning experience for companies and organizations that will facilitate positive change
YOU NEED US
We will take your employees on a meaningful and fun journey that they will never forget!
Send us your details now and let's connect

Ksharim ODT Specialists
6 Great Reasons to work with us
01

Experience
Established in 2005, we have conducted hundreds of activities over the years. Our staff is experienced, professional and attentive and we adhere to strict codes of conduct and safety regulations.
02
We Care
Everyone and everything is important to us. We are well aware that what may be a minor detail to someone may be very significant to another. You are important and we listen.
03
Location
The location of the activity can be adjusted according to your convenience. The activities can be held in any suitable venue, be that on a field or in an air-conditioned hall, in Israel or abroad. (We have worked in India, the USA, Turkey, China, Thailand etc.).
04
OVER ALL
We can take care of everything! Meals, transport, coordination, accommodation and anything else that may rob you of valuable time.
05
Group size flexibility
Our group activities cater for a wide range of sizes and requirements, from 6 participants to literally hundreds at a time (We have even facilitated an activity for 800 people in five different sites concurrently).
06
Professionalism
At Ksharim we are focused on tailoring the activities according to what is important to you. We invest time in fully understanding your goals and paying attention to all the concerns that may arise and providing solutions.

Workshops and other great learning experiences
We are Ksharim
We will make sure your employees have a memorable and exciting day | Hurry and leave us your details
Experiential and Teambuilding Workshops
Our photo gallery
Ksharim offers indoor and outdoor experiential learning activities for companies and organizations in Israel and abroad including the US, Europe, Asia and the Far East. Ksharim provides a wide variety of activities at different venues around Israel that are individually tailored to the customer's needs.
Read our customer recommendations!
My recommendation:
It was great event!
I loved the team spirit and chance I got to know each one of the lead team better. I'm sure it will improve the "real work" interaction between us
Thanks to the organizers
Qualcomm Group Manager
My recommendation:
From our perspective and the feedbacks we got from the participants, the activities contributed to the integration of the team and supported the process of setting strategies and more. It was very fruitful and enjoyable...
G.N
Numonyx
My recommendation:
The workshop was simply amazing, and was better than any expectation that we had. We arrived with high expectations, following fantastic recommendations that we received from two consultants who work with the organization: Ronit Drori (who introduced us) and Gali Ben Shalom (who has known of your work for many years). The experience that we experienced during the workshop was important and fruitful.
I will be happy to recommend you to any organization, and also to continue to use your services in the future.
O.Z.
B'Terem Organization for the Safety of Children
My recommendation:
It was excellent. Itay was great. We enjoyed the content and the pampering. Thank you for everything,
G.
Union Bank
My recommendation:
I must thank you again and let you know that it was simply wonderful, invaluable and in particular professional.
D.
"Maxima"
My recommendation:
I was surprisingly impressed by the method. Over and above the method, Izhar's facilitation was wonderful, we could learn in practice how the term "enabling" indeed enables so much from so many and in such a short time.
Another question – can we get from Izhar some more "insights" about us as a group and as individuals, what in his opinion do we need to improve, etc.
L.A
VP Research and Policy, B'Terem Organization for the Safety of Children
My recommendation:
I just wanted you to know that there were excellent feedbacks from the workshop at Maxima. At the end of the day the people reported on a significant and enjoyable experience and positive echoes were heard throughout the entire organization about the workshop.
The second session is already waiting... Have a great day!
N.
Maxima
My recommendation:
The overall organization of the day was of a high standard, taking into consideration all the details, and caused the day to be utilized in full and achieve the objective – and for this we thank you.
T.V.
Comverse MIS Testing Section
My recommendation:
There is no doubt that each participant and the entire organization "gained" something from this activity day – as far as we are concerned the objective was achieved.
E.M
Human Resources Manager AVT
My recommendation:
Experiential and Teambuilding Workshops
Join our list of satisfied clients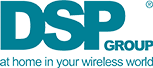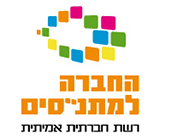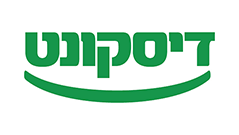 lorem ipsum 1
Lorem ipsum dolor sit amet, consectetur adipiscing elit, sed do eiusmod tempor incididunt ut labore et dolore magna aliqua. Ut enim ad minim veniam, quis nostrud exercitation ullamco laboris nisi ut aliquip ex ea commodo consequat. Duis aute irure dolor in reprehenderit in voluptate velit esse cillum dolore eu fugiat nulla pariatur. Excepteur sint occaecat cupidatat non proident, sunt in culpa qui officia deserunt mollit anim id est laborum
lorem ipsum 2
Lorem ipsum dolor sit amet, consectetur adipiscing elit, sed do eiusmod tempor incididunt ut labore et dolore magna aliqua. Ut enim ad minim veniam, quis nostrud exercitation ullamco laboris nisi ut aliquip ex ea commodo consequat. Duis aute irure dolor in reprehenderit in voluptate velit esse cillum dolore eu fugiat nulla pariatur. Excepteur sint occaecat cupidatat non proident, sunt in culpa qui officia deserunt mollit anim id est laborum
lorem ipsum 3
Lorem ipsum dolor sit amet, consectetur adipiscing elit, sed do eiusmod tempor incididunt ut labore et dolore magna aliqua. Ut enim ad minim veniam, quis nostrud exercitation ullamco laboris nisi ut aliquip ex ea commodo consequat. Duis aute irure dolor in reprehenderit in voluptate velit esse cillum dolore eu fugiat nulla pariatur. Excepteur sint occaecat cupidatat non proident, sunt in culpa qui officia deserunt mollit anim id est laborum